An open letter to her defense counsel and prosecution
Going to the remand center for a couple of months was the reality check I needed. I really believe it saved my life. It caused me to get sober long enough to look at the mess I created in my life and realize that I couldn't run from myself anymore. I knew I was going to die doing what I was doing and my mind was finally clear enough for me to make the decision to change things.
I really believe that God brought the Narrow Road Home into my life at the exact right moment I needed. I thought I was going to spend the next few years in jail and that my life was hopeless and I ran out of time to fix it. I didn't understand who God was at the time, but now I see that he has always been with me. During the past year I've learned to forgive myself and others who have hurt me and to let go of my past. I can cope with my feelings and stress in a healthy way that doesn't involve chaos or drugs. God has really blessed me and I see it the most in my family. My relationships with both of my parents have been restored in a way I never thought was possible. I'm so grateful for them for sticking by my side and supporting me through my treatment process despite all of the chaos and hardships I've put them through.
I've hurt a lot of people through my choices during my addiction. I am filled with remorse about the things I did.

I am so sorry for everyone that was a casualty to my destructive behaviour. I don't deserve the mercy and kindness that has been shown to me during this court process. I am so grateful to have another chance to get my life back.

Narrow Road has a Creperie restaurant which we all volunteer at to gain job experience and life skills. I love being there, I get the opportunity to be creative in making different things for the drink and food menu and I learn so much from the other volunteers. Through the Creperie I have really discovered a passion for cooking and most of all gardening. For the last two months I have been volunteering at a greenhouse that Narrow Road is partnering with to learn more about hydroponics.

Narrow Road is planning on getting a greenhouse for the Creperie to grow what we need instead of buying produce so that we can work towards being more self sustainable. It is something I am really looking forward to being a part of. I have completed my GED this year with a 92% average and I plan to go into university for botany and permaculture courses in the future. I really believe that the future of agriculture needs to be focused around permaculture and stopping fertilizers and other chemicals in order to bring back our healthy ecosystems and nutrients in our food. I believe most of the health problems in North America today are caused by poor nutrition and chemicals found in our food. I want to learn how I can be part of the solution.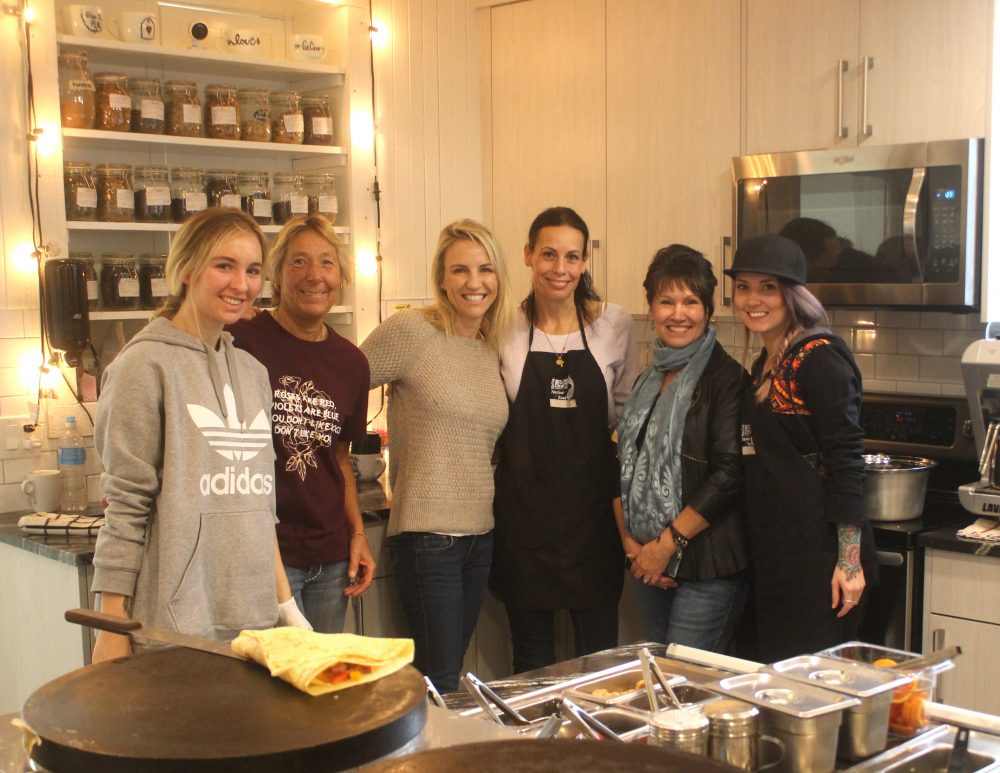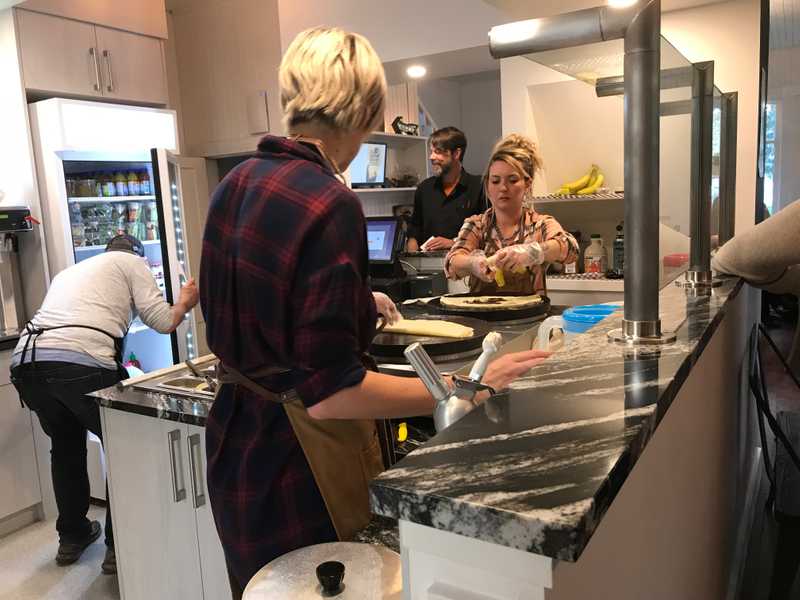 I plan to stay at the Narrow Road Home and work in the greenhouse and the Creperie for another year before I look into going to university. Right now my heart is here at the Narrow Road. Everyday I am inspired by the girls in the program and I want to invest my time here and give back. The staff here are amazing they are so patient and kind. I really believe in what this program does as it has changed my life and I have seen it change so many other girls' lives as well.
I have so much support from the Narrow Road and from my family I am really excited for what the future will bring. I am so grateful for the legal team that has worked with me along this journey. Thank you for giving me another chance. You have made it possible for me to change my life and recognize my potential. You have given me the chance to have a relationship with God and my parents and friends that care about me. Thank you for your time and grace in this process.